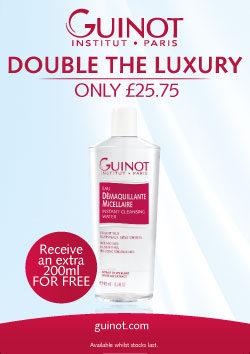 RECEIVE 200ML FREE - EAU DEMAQUILLANTE MICELLAIRE News valid until 20/05/2018
Looking for a quick and easy make up remover? Eau DemaquillanteMicellaire is exactly what you need! Perfectly cleanses leaving skin feeling soft and fresh.
And for a limited time only, purchase a 400ml bottle for the price of 200ml. That's 200ml (basically an entire bottle) FOR FREE!
Come see us to purchase yours - only £25.75!
Terms and Conditions apply. Offer valid from 2nd April -20th May 2018.