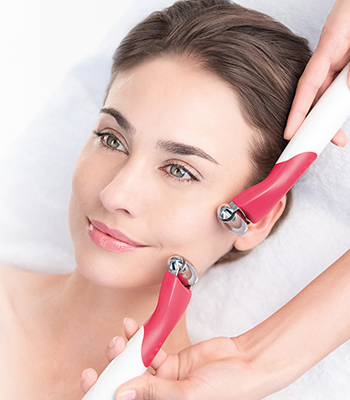 Hydradermie Youth
About Hydradermie Youth
Recognized internationally as one of the most technologically and revolutionary advanced skin care treatments. This 50-minute treatment increases radiance, deep cleanses and moisturizes the skin.

Benefits
Increases radiance
Deep cleanses
Moisturizes the skin
Penetrates active ingredients

Secrets Behind The Treatment
Personalized treatment
Gels are chosen specifically based on the client's needs, allowing for a customizable treatment.

Oxygenation
Increase radiance, eliminate bacteria, and purify the skin.

Massage
Relaxing massage softens the facial features and rejuvenates the skin.