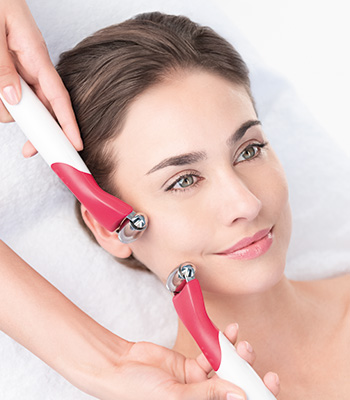 Hydradermie Lift
About Hydradermie Lift
Hydradermie Lift is a 55-minute treatment that recontours the shape of the face.

Benefits
Minimize fine lines and wrinkles
Increase radiance
Lifts and rejuvenates the skin

Secrets Behind The Treatment
Drainage
Aides in removal of toxins from the muscle to brighten the skin.

Stimulation
Plumps up the small muscles of the face that flattens with age, for a younger looking skin - it's like a workout for the face!

Massage
Relaxing massage softens the facial features and rejuvenates the skin.